Part 3/4.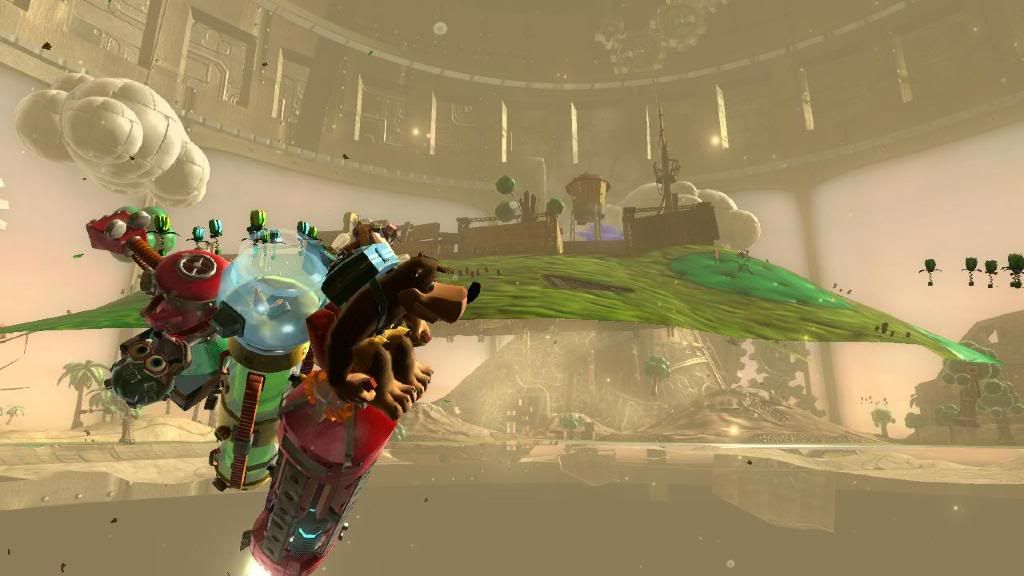 We could see Nutty Acres! We were about to be freed from this cursed place!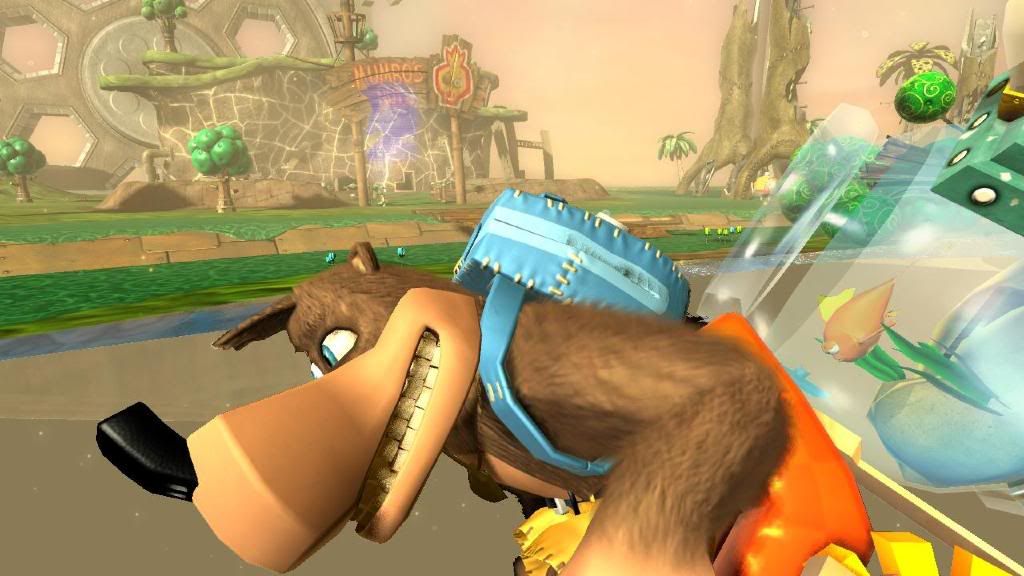 Houston, we have a problem. There was an invisible roof blocking us from leaving! How unfair!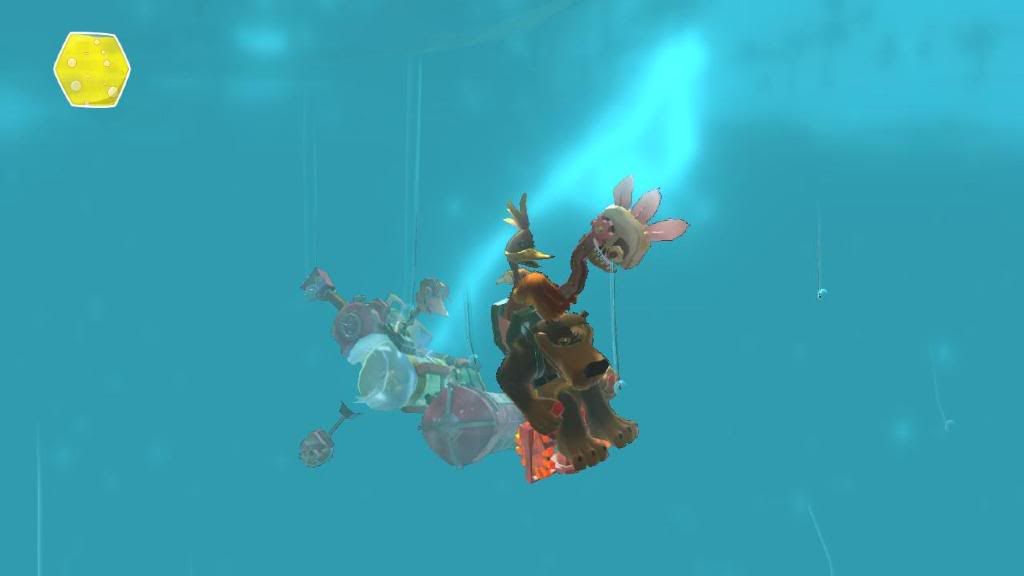 After hitting the roof, we were ricocheted back down into the water. Our seat disconnected from the rest of the vehicle! Kazooie used the move wrench! It's not very effective...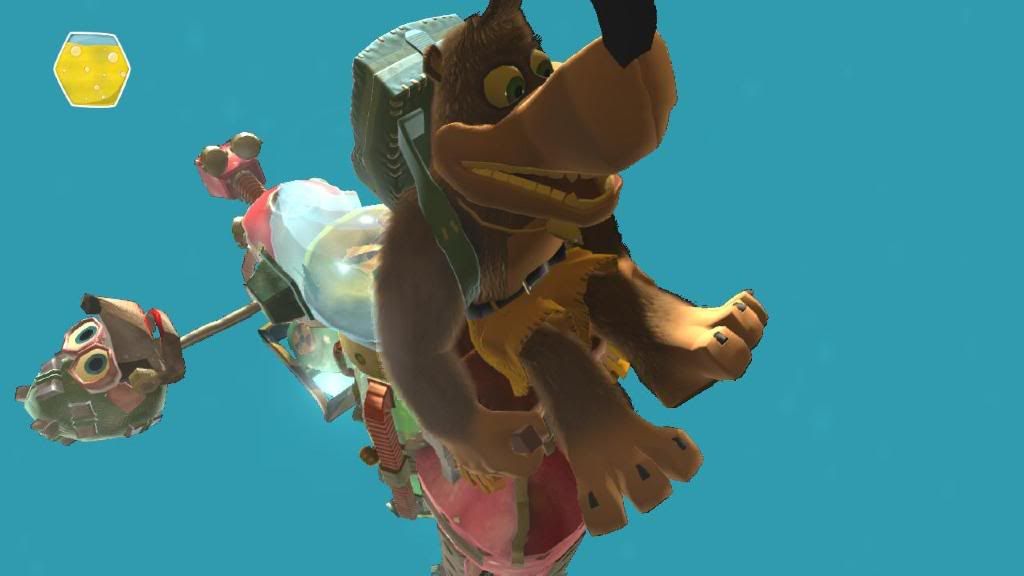 Scratch that, it's super effective! We managed to reconnect!
Unfortunately, it happened again, and we were actually separated from the entire rocket... again.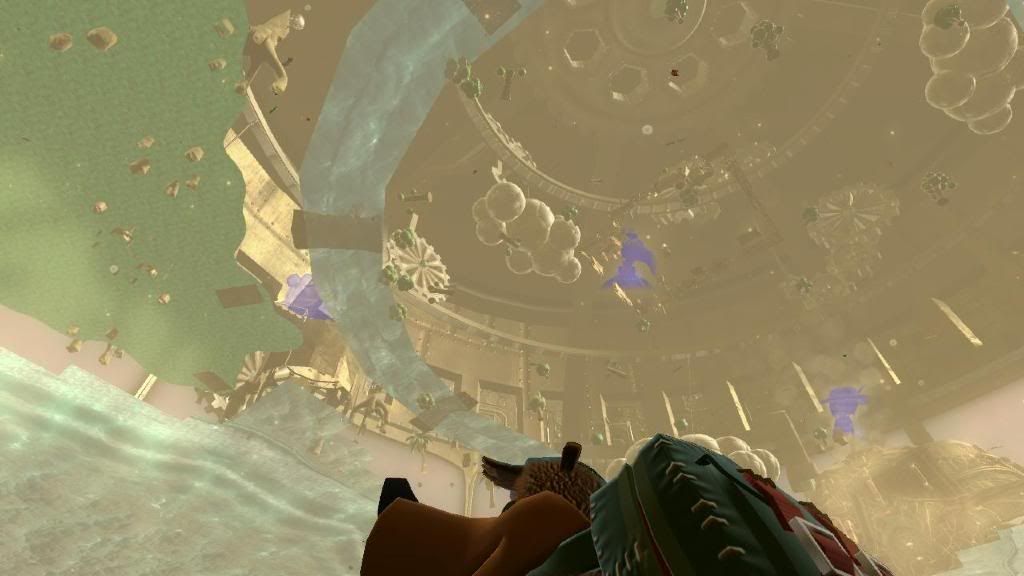 We fell back down, leaving the rocket behind unfortunately, all the way to the murky brownish area. Just bloody brilliant.
Irony was added to the situation when we found the rest of the pieces: we had no seat this time, since it was on the rocket, so
now
all these parts were worthless.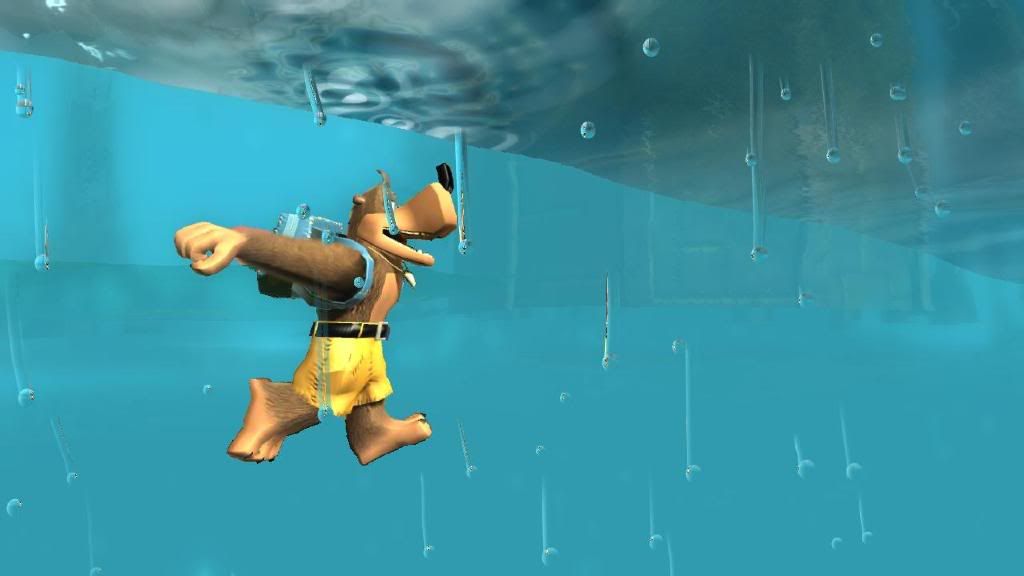 It was by sheer luck that we managed to escape the area. Apparently you can jump more than once down there. We made it back into the water. Maybe there was no invisible wall under the river! We might be saved!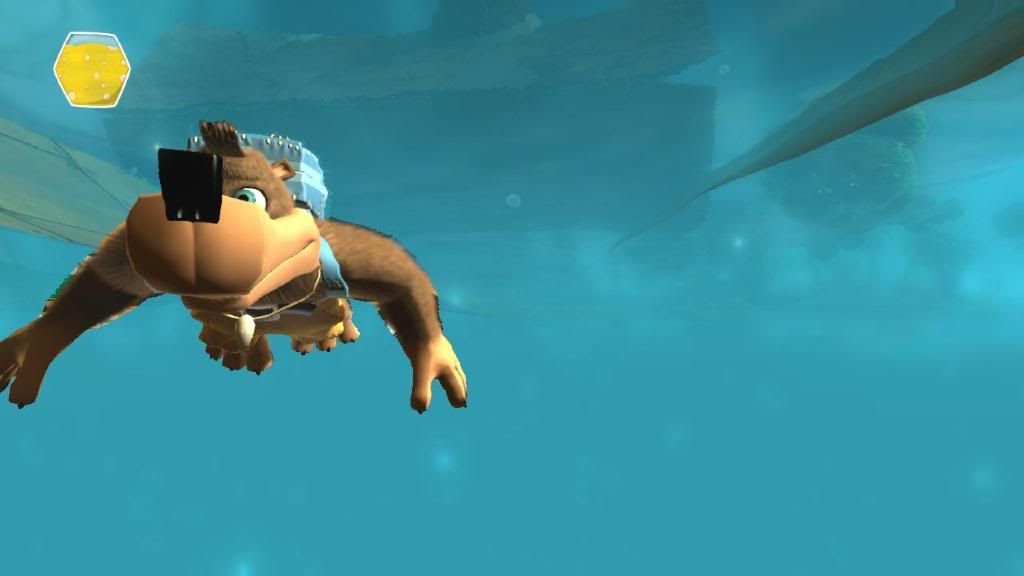 Of
course
we weren't saved. We traveled along the riverbank.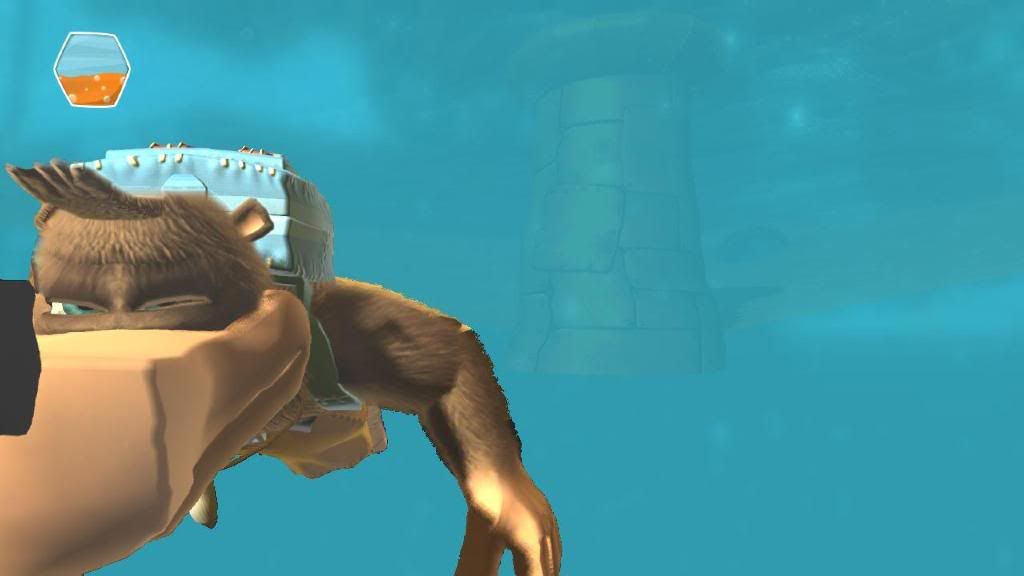 I accidentally bumped into the camera. What's that thing doing there, anyway?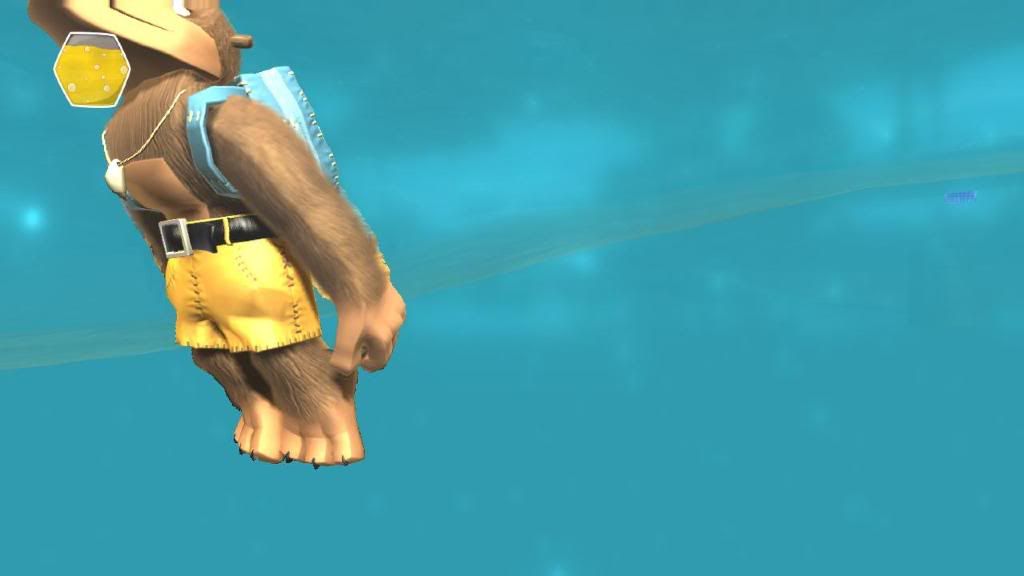 Don't ask what I was doing here, I was just frantically looking for an exit; since my air was running out.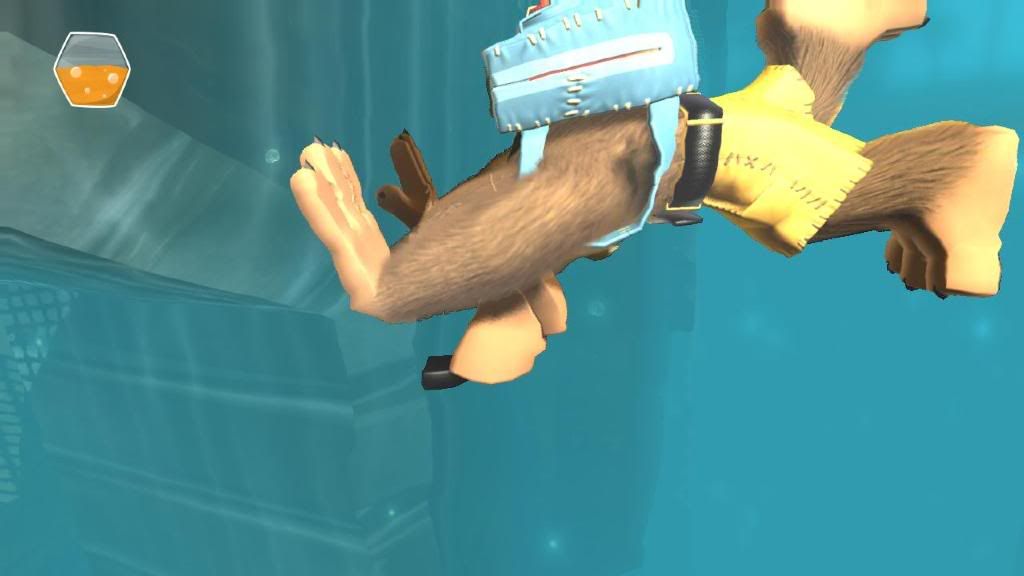 Could I surface using the holes inside the cogs? No, of course not, there was an invisible wall there, too! Who designed this place? L.O.G.? Well then, he's a total douche with where he puts his invisible walls!
That was when I ran out of air. Death was upon me...
... until Kazooie snapped me back into my senses. I forgot, you don't die when you're not in a challenge. Makes no sense, but at this point I wasn't complaining.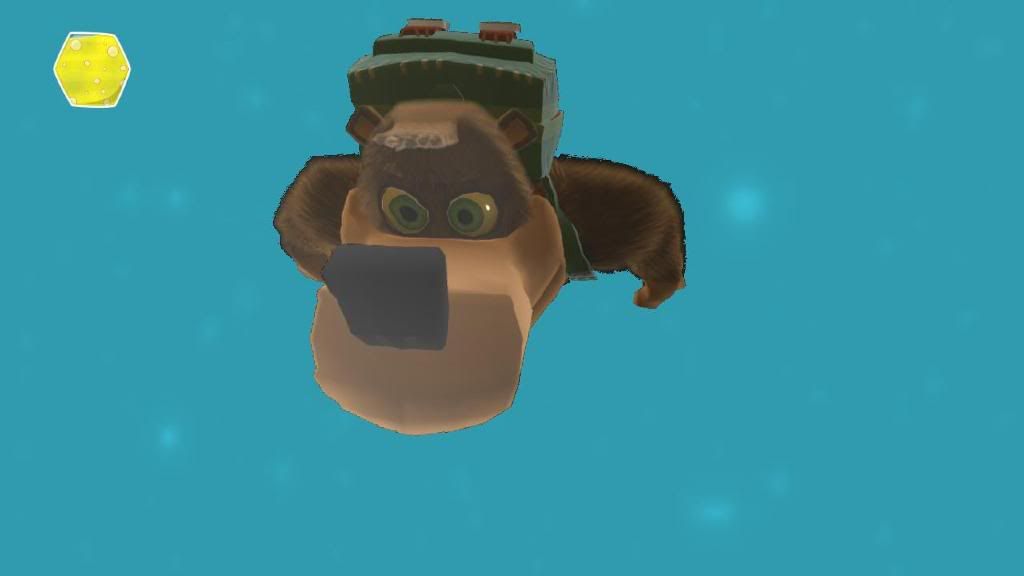 Fully rejuvenated, I resumed my quest for an exit.